I've been so quiet this week! Sorry about that. It's been a crazy (bad) several days; highlights include broken rear car breaks, a bee sting, being sick, missing lots of work, finding out our mechanic went out of business, and other such ill luck. Luckily the week is almost over, but tomorrow I have to pull a 12-hour shift at the coffee shop. It's going to be tiring.
Tonight I relaxed with my beads and made several things. It was soooo nice to be able to bead again! I feel much better already. :) How can anyone not love this art??
Right now my favorite of my most recent creations is this one:
I've also been working on Lorelei's bead challenge. Everything is done, but I can't share it until October 17th! Oh, the excitement is already getting to me. ;)
There's still about four weeks until the big craft show. I put together some signs for my table based on an idea I found at the
Home Jewelry Business Success Tips
web site, but not exactly the same. I used a bunch of my scrapbooking supplies and had a lot of fun. :) These are the three themes of my table.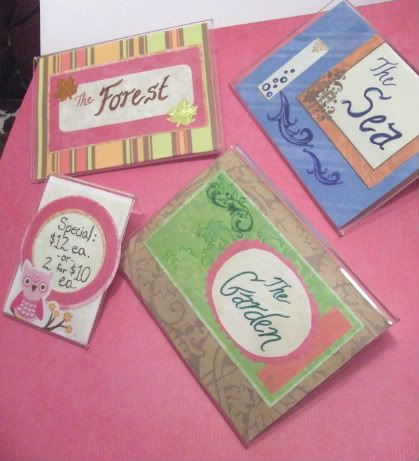 Anyway, I hope you all have been having a much better week! The rain has finally stopped over here; this is hoping that the sun stays for a little while. :)
----- ----- -----